Sr. Customer Experience & Operations Manager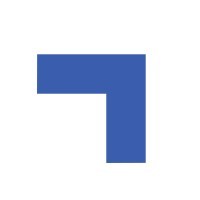 Teamshares
Customer Service, Operations
Remote
Posted on Wednesday, April 26, 2023
What is Teamshares?
Teamshares is a mission-driven startup that buys small businesses from retiring owners and transitions them into enduring, employee-owned businesses through our software, education, and community products. There wasn't an easy way for small businesses—which make up 98% of firms in the US economy—to become employee-owned before Teamshares!
This role will partner with the CX Lead to uncover, implement, and refine the CX vision required to support our customers as we scale. This role determines the best way to collect, analyze, and act on the voice of customer data at key touchpoints across the customer journey. This role is also expected to engage directly with our customers on a day-to-day basis to ensure their immediate support needs are handled in a timely
manner.This
role will work to ensure that we strategize and operate effectively and efficiently to meet and exceed the needs of our customers.
What You'll Do
Maximize the impact of Zendesk by working cross departmentally to streamline other departments implementation of the tool (including but not limited to closings, onboarding, finance team, etc).
Develop depth of understanding of employee ownership model in order to serve customers and advise network on cap-table management, share repurchases, and other ownership financial activities.
Oversee day-to-day inbound customer support tickets and manage escalations in accordance to internal SLA's.
Track and report support ticket success metrics (first response time, total ticket resolution time, customer satisfaction score, etc) to maintain a high level of customer satisfaction.
Work with the Customer Experience Lead to uncover opportunities for automation and product integrations to improve the customer workflow when engaging with Teamshares.
Standardize playbooks and customer experience KPIs to align with our desire to scale through automation.
Maintain an up to date FAQ/Knowledge-base repository for both external and internal facing purposes.
Partner with the data team to generate reporting dashboards to quantitatively track customer happiness overtime. Conduct follow up interviews with customers to uncover general areas of opportunity while minimizing critical escalations.
Formalize a customer advocacy program while working cross departmentally with the content team to build new customer facing collateral.
Partner with the marketing team to generate and track engagement with a customer drip email campaign - designed to deliver important information earlier in their Teamshares journey.
Analyze current customer contact data to develop insights and reporting that inform our overall customer engagement strategy.
Identify new opportunities for customer engagement targeted toward corporations that lack standard technological infrastructure.
Identify system and workflow improvements to help the team's efficiency and scalability.
Who You Are:
Experience creating and implementing processes for customer support teams.
A growth mindset - with a desire to find the right solution for every problem.
Works autonomously with the ability to effectively partner and collaborate across multiple teams.
You are comfortable taking the initiative and owning projects from start to finish.
You are able to multitask and work with a dynamic cross functional team.
Proficiency with Google Drive, Slack, Notion, support ticketing tools, and related operations software.
Ability to define steps in reaching a larger vision
Even Better if You Have:
6+ years of experience in a customer facing role B2B/B2C SaaS experience
Zendesk experience
Spanish speaker
Teamshares believes in supporting every team member with a competitive salary and a generous benefits package, including: equity for all employees, exceptional medical/dental/vision benefits plans for employees and their families, and paid parental leave.
We recognize and facilitate the tangible impacts each employee has on our mission, while still maintaining a healthy work-life balance culture that emphasizes unplugging at the end of the work day. Our team values time off and actually takes vacation. We embody a growth mindset and provide the support you need to grow in your career.