Head of Design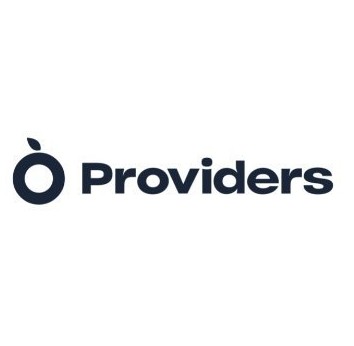 Propel
Design
Brooklyn, NY, USA · Remote
Posted on Saturday, February 25, 2023
We believe that Americans with limited income deserve modern, respectful, and effective experiences around their government benefits and money. Unfortunately, the status quo often fails to treat them as first-class citizens in their daily interactions around the social safety net and financial services. The tech industry hasn't pulled its weight in solving the problems faced by low-income Americans.
Propel's mission is to change that. We've built Providers, the single most popular app in the country built specifically for low-income Americans. Over 5 million families each month use Providers to seamlessly manage their government benefits (programs like SNAP, commonly known as food stamps), conduct their banking, and save and earn money. Providers has been recognized by the White House, featured on the front page of the NYTimes, and carries over 500,000 five star reviews.
Propel is a for-profit, venture-backed company that holds its social mission at its core. We're proud to be supported by a blend of nonprofits, impact investors, and world-class investors, including the Robin Hood Foundation, Andreessen Horowitz, Nyca Partners, Financial Health Network, JPMorganChase, Kevin Durant, Serena Williams, and Nas.
About this role
We're hiring a Head of Design to lead our design team! We're excited about hiring a design leader who's both an excellent consumer software product designer and people manager. This person will report directly to our CEO and will be a peer to leaders of Product and Engineering.
Our ideal candidate possess these five traits:
Proven design excellence in consumer software

. You've 10+ years of experience as a designer and design leader, including experience leading design for a consumer software product that serves millions of users. You've demonstrated the ability to navigate buy-in for major investments, and the conviction to pursue excellence in the face of competing priorities.

Capable manager in rapidly changing environments.

You've managed teams in rapidly changing, ambiguous, high stress environments that are most common in startups. You know how to tailor your leadership style to the seniority, experiences, and strengths of the individual.

Operational excellence.

You're an expert in scaling design operations, including the evolution of mature design systems, design and engineering process, creative operations for marketing, and more. You deftly navigate tradeoffs between speed, quality, and cost. You know how different design disciplines fit together because you've worked with each of them in great detail.

Detail orientation

. You've a sharp eye and attention to detail that enables you to give constructive feedback on any design work happening across the organization. You, and your teams, have demonstrated rare impact on product quality and innovation.

Insight driven.

You're fundamentally committed to rooting your work and definitions of excellence in the needs of our users, and the shape of our business. You constantly seek out new data, new research, and new understanding.
We're strongly committed to hiring a diverse and multicultural team. We encourage applications from those with traditionally underrepresented backgrounds, and we particularly value the experiences of people with direct experience with the social safety net. To be considered for this role, a portfolio is required with application submission. If your portfolio is password protected, please include the password.
We offer:
An immediate opportunity to improve the daily experience of poverty in the United States for millions of families

A get-stuff-done, fun, and caring culture

A culture that deeply values design in all its forms - the founding story of Propel is rooted in dissatisfaction with the design of safety net services used by low-income Americans.

A remote-first work environment with an office in Downtown Brooklyn and satellite offices in San Francisco, Los Angeles, and Salt Lake City

Propel believes that everyone should be compensated fairly and equitably. We set our salary ranges using compensation data from hundreds of similar startups in Tier 1 markets; salary is not scaled by location. The salary range for this position is $240,000 - $275,000, with a strong equity package and excellent benefits.