Lead User Researcher & Community Builder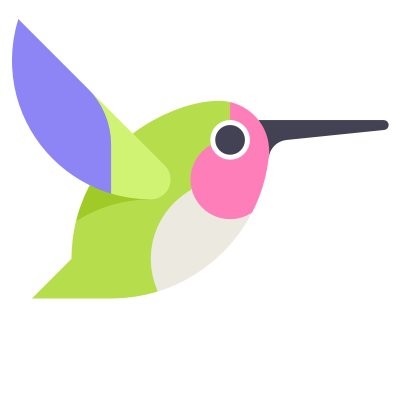 Hugo Insurance
Santa Monica, CA, USA
Posted on Friday, June 30, 2023
Use your independence, communication skills, and curiosity to build trust, understand the difficulties facing underserved households, and help us pioneer a new kind of product design.
Our mission
Hugonauts work to make financial stability achievable for every American. We're starting with car insurance. 30 million Americans drive uninsured each year - risking major fines, impoundment / suspension, even jail.
We designed our flagship product, Hugo, to work for every driver. Hugo is radically simple - zero-down, zero-fee, and zero-contract - so drivers can buy coverage for the days they need, when they need them, keeping their money where it belongs... in their wallet.
How you'll contribute
By day 30, you'll...
Onboard with our leadership team to understand what we do, how, and why we do it that way - so that you'll be able to contextualize criticism and help us grow
Have spent time with our CEO to understand how we've generated community insights in the past
Conducted user testing in the neighborhoods where we did our foundational research
Developed your own research roadmap
By day 90, you'll...
Have your own trusted research touchpoints in underserved communities
Have iterated on your research roadmap
Have completed multiple user testing sessions and developed systems to quickly surface and socialize insights
Collaborated to build the foundations of design operations, linking basic research with product implementation decisions
What will your team be like?
As a researcher, you'll collaborate closely with high-leverage engineers and subject matter experts to solve problems for our members.
What does high-leverage mean? It means that your teammates don't just understand how to collaborate and solve problems, but how to prioritize, make tradeoffs, and deliver. We don't believe in "staying in your lane", so your combined experience, curiosity, and knowledge will influence each other's work and deliver something greater than the sum of its parts. That's how we build better for our members.
What characteristics do we think are helpful (but not fixed requirements) for this role?
Experience operating independently, self-starting, finding work-arounds
Demonstrated ability to build trust and relationships in complicated environments
Experience conducting ethnographic research, user research, and/or user testing with less accessible participants
Demonstrated ability to take complex or nuanced information and rapidly distill it into actionable insights
Spanish language proficiency
Excellent written and verbal communication skills
What values do we look for in every Hugonaut?
You're passionate about changing everyday lives by fixing a broken industry
You want to move fast and make a big impact
You value over-communication, rapid collaboration, and candid feedback
You know perfection - and when not to pursue it
You love identifying problems, developing hypotheses, quickly implementing well-structured experiments, and measuring the right outcomes
You're intolerant of laziness or sloppy thinking
You believe in stepping-up / leaning-in / rolling up your sleeves
You own mistakes, learn, and drive forward
Ace your application
Excellent, colloquial Spanish - written and spoken
Be able to talk through difficult research situations where it was hard to access participants, gain their trust, and surface insights -- and how you succeeded
Have examples of dangerous or otherwise challenging environments you've worked in, and know what methods you used to stay safe
Know what mistakes researchers often make, and how you avoid them (or, even better, your own lessons learned)