UX Researcher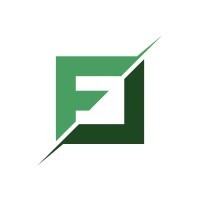 FleetOps
Design
Canada · United States · Remote
Posted on Friday, February 17, 2023
Trucking is a $637 billion-dollar industry in North America and we're looking to grow our piece of the pie in it! At FleetOps, our focus is first on truck drivers - and we need your help.
We're looking to hire a UX Researcher that will help better understand our users' needs, and spread a culture of human-centered, qualitative research throughout the company.
The successful candidate has experience in defining problems, selecting the appropriate research methods, synthesizing insights, evaluating prototypes and assisting with building and releasing projects. You will be supporting multiple teams throughout the research process and therefore presenting research methods and results will be crucial.
*Note that this position, in part, requires the candidate to spend time in the field with truck drivers and/or other logistics parties (e.g. visiting truck stops, meeting with truck drivers in-person, observing their behavior in natural settings, etc.); therefore, the successful candidate has proven experience in conducting field research. *
Your Impact
Collaborate with various stakeholders to plan research so that we can better understand our users and uncover new opportunities
Guide research activities to define current user pain points and map ideal future experiences
Develop research strategies and manage/prioritize research backlogs in accordance with current priorities
Moderate workshops, in-person interviews, and remote sessions
Act as a repository of research-based knowledge for the organization
Facilitate research by collecting, analyzing, and producing insights to lead the team toward user outcomes
Help define product requirements and understand user workflows to assist design and product teams in iterating through product discovery
Collaborate with designers, engineers, product managers, and other disciplines to design, implement, and track the success of projects
Prepare recommendations and deliver presentations to influence company strategy and guide key stakeholders to better understand user needs
About You
5+ years of UX research experience with field work expertise
Keen ability to empathize with users and learn about their motivations and behaviors
Strong analytic ability for interpreting patterns and trends
Skill in identifying and recruiting research subjects
Broad experience in conducting qualitative research with a clear understanding of various qualitative research methodologies (ethnographic research, case studies, in-person interviews, action research, etc.)
Familiar with quantitative research methods, comfortable with metrics and A/B tests, and able to synthesize quantitative data with qualitative user research
Ability to create, pitch, and execute generative and evaluative research approaches
Technically proficient with design research methods, techniques, and tools
Ideal Candidate
Experience in conducting research with truck drivers
Experience in the logistics industry
Experience in conducting remote research
Benefits
4 weeks PTO
Healthcare coverage (US & Canada)
Hiring Process
Initial discussion
Time speaking with a member of the team about your previous experiences, culture fit, and working style (15-30 min)
Team interview(s)