Director of Enterprise Sales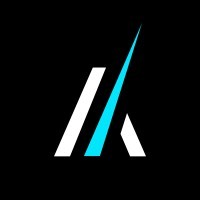 Axion Ray
Sales & Business Development
San Francisco, CA, USA · San Francisco Bay Area, CA, USA · Remote
Posted on Thursday, June 29, 2023
Axion Ray's mission is to improve the quality and safety of engineered products - airplanes, electric vehicles, and medical devices, by creating the world's best proactive management platform, powered by the latest advances in artificial intelligence. We're revolutionizing the way next-gen vehicles are made and are partnering with forward-looking engineering leaders to create and deploy AI models that will accelerate our speed to an electric and supersonic future. Axion leverages bleeding-edge tech & AI stack - including Generative AI and NLP/LLMs - to solve real-world problems.
Our team includes experts in Enterprise AI from Palantir, McKinsey & QuantumBlack, and other top tech companies.
Since our founding at the onset of 2021, we've deployed across some of the largest Automotive and Aerospace companies in the world. If you want the chance to help build the future of engineering, join us!
This position requires NYC/SF location.
We are looking for an experienced Director of Sales to lead our revenue strategy and drive growth. The ideal candidate will be a strategic thinker, with a proven track record of closing enterprise SaaS deals and expanding them to multimillion dollar accounts. In this role, you will be responsible for scoping & negotiating major enterprise deals, land and expand, pricing strategy, complex stakeholder management, and sales strategy. You will work closely with the executive team.
What You'll Do
Close existing pipeline of major enterprise deals
Drive land and expand
Contribute to building playbook
Pricing strategy
Negotiation
Grow and develop our sales team as we continue to scale
Contribute to overseeing the development of value / business cases & stakeholder alignment
Manage complex enterprise deals including IT, procurement
Who You Are
Bachelor's Degree in Business Administration, Marketing or a related field
5+ years of experience in Enterprise SaaS (B2B) sales, with at least 2+ years in a leadership role
Nice To Have
Experience in the AI/ML domain
Experience in Enterprise SaaS sales in the manufacturing domain
Previous startup experience
Proven track record of growing a team from 0 to 1
Axion Ray is an Equal Opportunity / Affirmative Action employer committed to diversity in the workplace. All qualified applicants will receive consideration for employment without regard to race, color, religion, sex, sexual orientation, age, national origin, disability, protected veteran status, gender identity, or any other factor protected by applicable federal, state, or local laws.