Bilingual Member Support Representative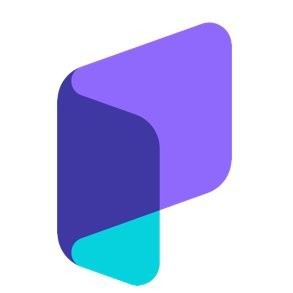 Paytient
Customer Service
Columbia, MO, USA
Posted on Friday, September 3, 2021
Our Mission
Help people better access and afford care.
Our Thesis
Most care in the future will be cash purchased or financed versus insured. While this sounds massively disruptive it is not without precedent.
We believe this societal shift is actually a good thing and will rhyme with its historic analogue of how retirement savings shifted from being an employer-paid, defined benefit (pension) to an employee-oriented, defined contribution (401k) model. This societal shift liberated employers from expensive, unmanageable costs totally unrelated to their core business and catalyzed a Cambrian explosion of innovation relating to retirement and financial services.
We see the same shift slowly underway in healthcare, as evidenced by higher deductibles, and we are positioning Paytient to be the enabling financial platform upon which the effortless buying and selling of sub-catastrophic care will be built and transacted.
Our Business
Offered by employers and insurers, Paytient is embedded or put alongside health plans to give 'paytients' the ability to pay for unexpected, out-of-pocket expenses over time - always without interest or fees. We are wedging into the world by putting Paytient into the purses and wallets of millions of people and helping better access and afford care.
With headquartered roots in Columbia, Missouri, we are a founder-led, privately held company funded by Inspired Capital, Box Group, Felicis Ventures, Lachy Groom, Lightbank, and Cultivation Capital.
We could talk all day about being "mission-driven", but we'll let some of our customers and partners describe why the work we're doing is so impactful:
"This was a complete lifesaver for me and was provided when I needed it most. Super easy and great payment plan choices"
- Dana
"Paytient is incredibly efficient. The Paytient app captures all of my expenses instantly. I am able to setup a convenient payment plan within seconds of my health care encounter."
- Michael
"Paytient is an easy interest free way to pay healthcare costs that would otherwise strain my budget. Paying for unforeseen visits to the doctor, prescriptions and even vet bills over a period of time has been a great relief for myself and my family."
- C. Ezell
"Our employees appreciate having the Paytient card available when unexpected medical bills arise. It is easy for employees to use and HR to manage through the online portal."
- Jessie
We are Paytient and our mission is to help individuals access and afford care. We strive to shine a light on opportunities to improve today's U.S. healthcare system while lifting others up along the way. We're a global team of world-class technologists, healthcare experts, and benefits leaders building a better way for every American to access and afford care for their family.
As a Bilingual Member Support Representative, you will be responsible for supporting Paytients, people empowered to care for their families. Closely connected with Paytients, you will have a direct insight on what they are experiencing. Empathy is non-negotiable. Member experience is the top priority. We strive to exceed expectations at every interaction. Long wait times? Not here. Seemingly impossible to talk to a person? Not at all. You will be a champion of expeditiousness and kindness.
Our Member Support Champions are available to support our members seven (7) days a week from 8a-8p CST. The ideal candidate would appreciate a flexible work schedule during available support hours.
We are shaped by an unshakable belief in the better tomorrow we are building together. Come build it with us!